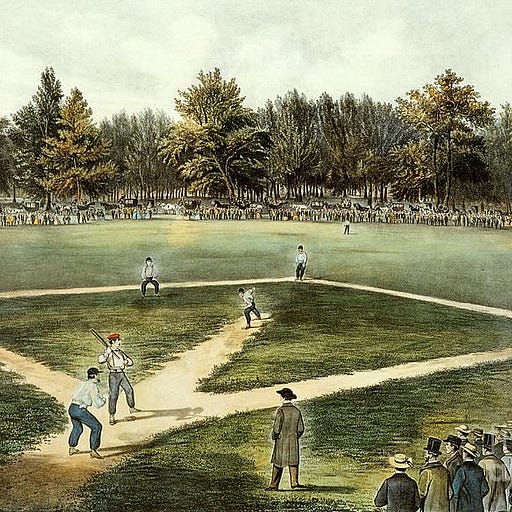 Apr 4 • 20M
The Elysium Aesthetic
The Olympic Spirit
Happy Monday! Welcome back to Acting Class Daily and welcome to Class Two of The Elysium Aesthetic. We begin each month with a week one tone-setter. A perspective-shaper for the tools and practices we'll be covering over the next three weeks in each of our three areas of lifelong growth: artistry, instrument and craft.
Acting rocks.
We get to live, really live, in the most incredible imaginary circumstances.
We get to … if we want to.
The choice is yours on the sort of actor you want to be, my friend.
And they really are two types of actors, two directions to go in this craft.
You can either choose to make believe or you can settle for playing pretend.
Either you're really doing the work to go there … or you're okay skating just above it, tasting the echo of it, the idea of the thing.
Making believe means doing the work until your talent is set free.
Making believe means doing the work until success becomes instinct.
Making believe requires the willingness of an Olympic Spirit.
This week we're lighting the torch and readying our roar for the month ahead.
---
The Road To Elysium
This Month's Focus
Class Two: The Olympic Spirit
Today's Class
The Olympic Spirit (Notes)
Today's Finish Line
An Olympic Spirit inspired to roar into the work of making believe.
---
Two Minute Tune-Up
---
New to our work? These four chapters of our overview are where we recommend you start: Kindred Spirits, What Is Good Acting?, Growing Excellence, The Muscles of Preparation.
Questions or challenges with anything we cover? Free subscribers can connect with me live each Thursday at 10 am (pst) on Radio Elysium. Paid members have 24/7 access to feedback on Discord + weekly video coaching with The Sunday Schmooz.
---
The Olympic Spirit
We'll use this space to recap each week's personal crafting work - and share the discoveries and challenges of teammates within our community.
Personal Crafting Work
Moments of Magic (Performances)
Deepening our knowing of the moments that shaped us, by exercising our muscles of specificity and unapologetic expression.

List 3 performances that shaped you as an audience member.

Find a moment from each performance that most stays with you now.

Capture that taste with a piece of Creative Communication.
The Chord of Human Truth
Feeling the strum on our Barometer's Chord of Human Truth.

Choose 3 artistic disciplines you are least familiar with or like the least.

Find a taste from each discipline that strums on your chord of human truth.

Capture the taste with a piece of Creative Communication.
Share your Creative Communication + weekly discoveries & challenges and we'll include them on Mondays. Simply hit 'reply' to this email. Members can share anytime on Discord and comment here on Substack:
---
We Want To Know How You Are Doing.
Questions? Reply to this email and I'll get you the answers 👍🏼
---
Put It Up On The Wall!
We had a tradition of capturing quotes on the Elysium walls. The torch has now been passed to the digital realm. We'll use this space to highlight quotes and translate those terms we tend to throw around.
Glossary Gigantum
THE OLYMPIC SPIRIT; doing the work for every muscle until it's instinct, all to unleash your talent/potential.
Earning excellence, the work of making believe, requires an Olympic Spirit.
What is it about those Olympians who get up at 5am to swim their laps?
I don't know if they get up at 5 o'clock every single day. But when they have to, they do it, because they wanna stand on the podium knowing they earned it with their best.
They hunger to fulfill their golden potential.
It's art. It's acting.  There's nobody who knows what you know about that role. There's nobody who can bring it to life and live it the way you can.
You're the only one who can reach that gold.
You owe it to yourself, to your profession, to every audience member that's going to taste your instrument and hope to live through it and expand what they know …
You owe it to be at your best, at your most truthful, at your freest in your form.
If you have the will, we will always have the way.
Any actor with an Olympic Spirit always crosses the finish line of Elysium.
Today's Quote
''Don't worry, mom! I'll still get to be a doctor … and a lawyer and an astronaut!"
---
Sample the 'stacks.
In honor of our friends at The Sample (who knew the coolest newsletters to send me … and here we are today!) each Monday I'll highlight a Substacker that's tickling the tastebuds:
Play On.
Music to carry us into our break.
---
---