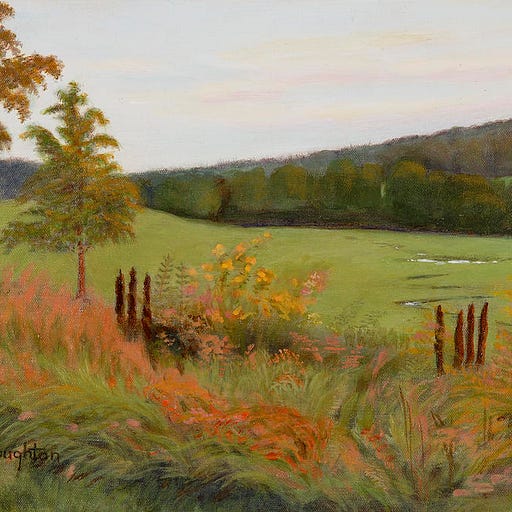 May 23 • 1HR 13M
The Elysium Aesthetic
Nurture Transformation
Happy Monday! Welcome back to Acting Class Daily and Class Three of The Elysium Aesthetic. It's the fourth Monday of the month, which means our focus turns to our Craft.
---
The art of acting is the art of transformation.
When we talk about transformation, we are talking about living as another character ...
Character is built through nature.
Through our instincts. Through the things in our DNA, infused in our soul, in our humanity, from when we are born.
Character is built through nurture.
Through the experiences we have in life. Experiences shape character.
If we're going to really live and stay away from pretending, if we're going to be the thing instead of the idea of the thing … transformation means we need the experiences of our character to know what our character knows.
This week our Olympic Spirit and Actor's Faith welcome a new teammate to our Transformation Toolbox, the next step to our Rehearsal Report … it's time for Memory Work.
---
The Road To Elysium
This Month's Focus
Class Three: Actor's Faith
Today's Class
Nurture Transformation (Notes)
Today's Finish Line
A powerful new tool for your craft to live-through the experiences that shaped your character … and turn every character unknown into deep, textured transformation.
Last Week:
Imagination Practice (Part One)
Next Week:
---
---
New to our work?
These four chapters of our overview are where we recommend you start: Kindred Spirits, What Is Good Acting?, Growing Excellence, The Muscles of Preparation.
Questions or challenges with anything we cover?
Free subscribers:
Connect with me live each Thursday at 10 am (pst) on Radio Elysium.
Paid members:
24/7 access to feedback on Discord + weekly video coaching with The Sunday Schmooz.
---
The Olympic Spirit
We'll use this space to recap each week's personal crafting work - and share the discoveries and challenges of teammates within our community.
Personal Crafting Work
The Memory List
Turning the unknowns of rehearsal into the direction of character.

Taste any Personal Question from your Rehearsal Report.

Embrace the portal instantly. Release other possibilities.

Nickname the portal and add it to your Memory List.

Repeat for all remaining Personal Questions.

Add a Script Memory List after your EA First Rehearsal/Report.
Nurture Transformation
Living-through the experiences that shaped your character.

Taste a nickname from your Memory List.

Instantly surrender to the imaginative journey of living-through each memory from when it began.

Test your knowing by tasting back to each Personal Question.

Fine-tune your environment to set your memory work up for success.
Share your discoveries & challenges! Simply hit 'reply' to this email. Members can share anytime on Discord and comment here on Substack:
---
Your Stage. Your Art. Your Heart.
---
Put It Up On The Wall!
We had a tradition of capturing quotes on the Elysium walls. The torch has now been passed to the digital realm. We'll use this space to highlight quotes and translate those terms we tend to throw around.
Glossary Gigantum
PORTAL; the flash that shows up in your mind's eye when you wonder at what you know about any specific question.
Ask someone about a memory (what did you eat last night? what did you wear yesterday? what time did you wake up Sunday of last weekend?) and notice how they tend to look to the side … tasting something … seeing an inner flash of direction on what they know about it.
That's their portal.
Whenever we taste a specific personal question from our rehearsal report … a portal … a flash … a broadcast from the inner knowing of our artistic soul comes to the surface.
It's our job to embrace that surge of communication.
We nickname our portals and allow ourselves to pulled into their memories.
Portals are only a piece, a taste, a direction.
But we go all in. Right from the start. Betting on each portal wherever it takes us.
Today's Quote
''Tomorrow we'll be more wiser!"
---
Sample the 'stacks.
In honor of our friends at The Sample (who knew the coolest newsletters to send me … and here we are today!) each Monday I'll highlight a Substacker that's tickling the tastebuds:
Play On.
Music to carry us into our break.
---
---