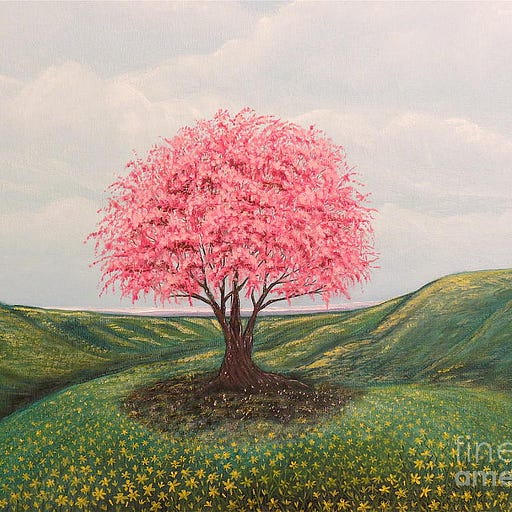 Apr 11 • 23M
The Elysium Aesthetic
Personal Crafting Schedule
Happy Monday! Welcome back to Acting Class Daily and Class Two of The Elysium Aesthetic. It's the second week of the month, which means our focus is on our Artistry.
Let's be honest.
Since the overview began there been a lot of things I've asked for I'm sure you agree with.
Things I'm trying to inspire that I don't need to inspire inside of you … you already want to move in that direction.
But we're kidding each other if there hasn't been a thought that's echoed through your mind, making you wonder whether you have the time to do this stuff …
Whether you'll be able to fit it into your life.
It's awesome to talk about the ideal and doing all the work.
It's awesome having all these tools at your disposal to vanquish doubt, to inspire character, to know so much that you believe … that's awesome.
But having all these tools can also create a sense of guilt.
"Oh my gosh, look at all the things I'm not doing."
This week we're introducing a powerful Olympic-worthy scheduler. A tool to forge our focus, helping us see how any work we want to do, any work we have to do … is possible.
A teammate for your will, revealing your way.
The Personal Crafting Schedule.
---
The Road To Elysium
This Month's Focus
Class Two: The Olympic Spirit
Today's Class
Personal Crafting Schedule (Notes)
Today's Finish Line
A powerful new tool for your artistry that reveals the nooks & crannies of available time, sets a plan to do your personal crafting work with personal professional pride and ensures success arrives on time.
---
---
New to our work? These four chapters of our overview are where we recommend you start: Kindred Spirits, What Is Good Acting?, Growing Excellence, The Muscles of Preparation.
Questions or challenges with anything we cover? Free subscribers can connect with me live each Thursday at 10 am (pst) on Radio Elysium. Paid members have 24/7 access to feedback on Discord + weekly video coaching with The Sunday Schmooz.
---
The Olympic Spirit
We'll use this space to recap each week's personal crafting work - and share the discoveries and challenges of teammates within our community.
Personal Crafting Work
The Personal Crafting Schedule
Laying out your first weekly PCS.

Box out the areas where life's priorities pull at your time.

Add your personal crafting work, creatively overlapping where necessary.

Add your Elysium Artist Daily Steps.
Personalize Your PCS
Turning the taste of our PCS into a true teammate.

Adjust a previous PCS to make it more enjoyable to look at.

Adjust that PCS so it feels like the flow of your thoughts.

Add a fun, fearless, personal twist to truly make it your own.
Share your Personalized PCS + any weekly discoveries & challenges and we'll include them on Mondays. Simply hit 'reply' to this email. Members can share anytime on Discord and comment here on Substack:
---
Share A Piece Of Your Passion.
Questions? Reply to this email and I'll get you the answers 👍🏼
---
Put It Up On The Wall!
We had a tradition of capturing quotes on the Elysium walls. The torch has now been passed to the digital realm. We'll use this space to highlight quotes and translate those terms we tend to throw around.
Glossary Gigantum
PERSONAL CRAFTING WORK; the things we do to move ourselves forward in our artistry, instrument, and craft.
Our craft is creativity. Our work is to grow.
Making the work of moving forward … the work of personal creative growth.
There are challenges in our work and muscles built to take on those challenges.
Seven muscles we invest in across every tool, practice, muscle-builder and exercise of The Elysium Aesthetic:
Specificity - finding and facing the exact unknown.

The Elysium Lens - the power of productive perspective.

Embracing Our Portal - the language of your artistic soul.

Never Settling For The First Taste of Success - resisting the pull, continuing fearlessly into the unknown.

Unleashing Our Olympic Spirit - doing the work for every muscle until it's instinct, all to unleash that part of you no-one can compete with ... your talent.

Taste Test - facing the exact unknown vs. judging / deciding if you're there.

Letting It Go - resisting the intellect's attempt to compare and control.
For more on the muscles of creative growth and our personal crafting work, check out Chapter #4 of The EA Overview here:
Today's Quote
''Using a new color … oh wow!"
---
Sample the 'stacks.
In honor of our friends at The Sample (who knew the coolest newsletters to send me … and here we are today!) each Monday I'll highlight a Substacker that's tickling the tastebuds:
Play On.
Music to carry us into our break.
---
---