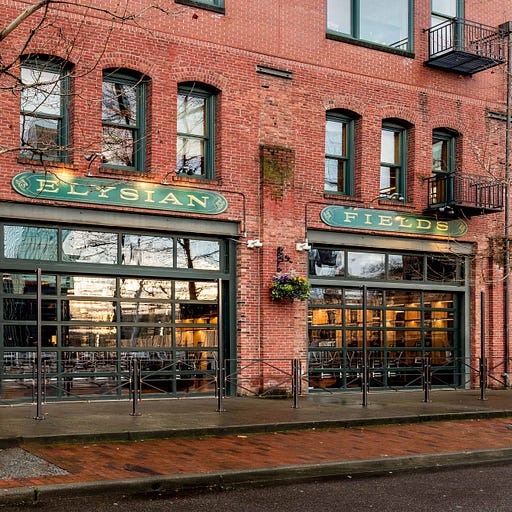 Jun 13 • 31M
The Elysium Aesthetic
The Veil (Imagination Practice - Part Two)
Happy Monday! Welcome back to Acting Class Daily and Class Four of The Elysium Aesthetic. It's the third week of the month, which means our focus is on our Instrument.
---
What happens when the world gets in the way?
Whether it's a knock at the door … having to use the restroom … hearing "Places, please!" … backstage conversations, makeup adjustments, audition introductions and small talk …
How can we "do anything" in environments that pull us from permission?
This week we're introducing a tool to ensure we always coexist with the world around us.
A teammate for your Imaginative Practice.
A teammate for your Personal Crafting Work.
A teammate for your acting life … The Veil.
---
The Road To Elysium
This Month's Focus
Class Four: I Can Do Anything
Today's Class
The Veil (Imagination Practice - Part Two) + (Notes)
Today's Finish Line
A powerful new tool for your instrument that maintains limit-less imaginative possibility in any real world environment.
Last Week:
Next Week:
The Elysium Aesthetic Progress Tracker:
---
---
In Case You Missed: Imagination Practice (Part One)…
---
New to our work?
These four chapters of our overview are where we recommend you start: Kindred Spirits, What Is Good Acting?, Growing Excellence, The Muscles of Preparation.
Questions or challenges with anything we cover?
Free subscribers:
Connect with me live each Thursday at 10 am (pst) on Radio Elysium.
Paid members:
24/7 access to feedback on Discord + weekly video coaching with The Sunday Schmooz.
---
The Olympic Spirit
We'll use this space to recap each week's personal crafting work - and share the discoveries and challenges of teammates within our community.
Personal Crafting Work
Veil On
As the next step in your Imagination Practice "beyond the threshold":

Allow The Veil to surprisingly fall over your instrument.

Surrender as it shapes your behavior to the expectations of your environment.

Accept the twists & turns of imaginative experience happening below The Veil in your "secret garden."
Veil Off
As the final step in your Imagination Practice "beyond the threshold":

Allow The Veil to surprisingly fall off your instrument as your environment allows.

Surrender as your "secret garden" behavior instantly explodes into the now.

Test, tune, sharpen and shape your veil muscle with instant "tune-ins."
---
PCW Discoveries & Challenges
HOORAY!!! All subscribers can now comment + share on Substack:
---
Flip The Script.
---
Put It Up On The Wall!
We had a tradition of capturing quotes on the Elysium walls. The torch has now been passed to the digital realm. We'll use this space to highlight quotes and translate those terms we tend to throw around.
Glossary Gigantum
THE SECRET GARDEN; an imaginative personal playground protected by The Veil, where behavior rises to the roar of permission, possibility, and fearless attempt.
We don't settle for environments that are just okay.
We build an inner artistic arena, a secret garden, where risk reverberates … uninterrupted … unapologetic … into the echoes of "I Can Do Anything!"
We do the work to earn the excellence we're after.
To work in paradise. To play in paradise. To live truthfully in paradise.
Anywhere. Anytime. Always.
Today's Quote
''Does Wonder Woman have an invisibility cloak?"
---
Sample the 'stacks.
In honor of our friends at The Sample (who knew the coolest newsletters to send me … and here we are today!) each Monday I'll highlight a Substacker that's tickling the tastebuds:
---
Play On.
Music to carry us into our break.