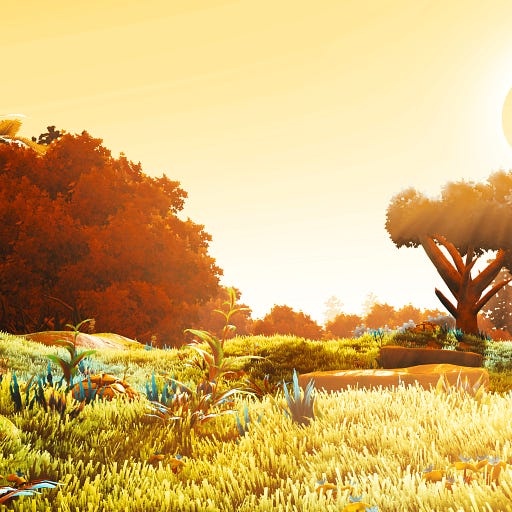 May 30 • 14M
The Elysium Aesthetic
I Can Do Anything
Happy Monday! Welcome back to Acting Class Daily and Class Four of The Elysium Aesthetic. We begin each month with a week one tone-setter. A perspective-shaper for the tools and practices we'll be covering over the next three weeks in each of our three areas of lifelong growth: artistry, instrument and craft.
---
I can do anything.
It's worth taking in how powerful the those words are for an actor.
Not hope (it's a good script).
Not guess (if you're right for the role).
Not wait (for direction).
When you have the capability, the know-how, the set-up, the ever increasing ability to succeed at anything … it becomes an extra-ordinary ability. A super-power.
An actor who can do anything … can be right for any role, can work from any script, can flourish off any collaborative request, can succeed in any environment…
No matter what life throws your way.
And, oh yeah … love every aspect of the experience.
This month we're turning words into action, and building the belief of "I Can Do Anything" into an unshakeable foundation of forward.
---
The Road To Elysium
This Month's Focus
Class Four: I Can Do Anything
Today's Class
I Can Do Anything (Notes)
Today's Finish Line
Turning words … into undeniable belief.
Last Week:
Next Week:
---
The Elysium Aesthetic Progress Tracker
Artistry
: Elysium Artist, Personal Crafting Schedule, DEAR (3Qs, MoM)
Instrument
: Physical Practice, Imaginative Practice
Craft
: EA First Rehearsal, Rehearsal Report, Learning Lines, Nurture Transformation
---
Three Minute Tune-Up
---
New to our work?
These four chapters of our overview are where we recommend you start: Kindred Spirits, What Is Good Acting?, Growing Excellence, The Muscles of Preparation.
Questions or challenges with anything we cover?
Free subscribers:
Connect with me live each Thursday at 10 am (pst) on Radio Elysium.
Paid members:
24/7 access to feedback on Discord + weekly video coaching with The Sunday Schmooz.
---
The Olympic Spirit
We'll use this space to recap each week's personal crafting work - and share the discoveries and challenges of teammates within our community.
Personal Crafting Work
Know-how
Building belief by doing the work of know-how:

Consider the first taste of any tool from The Elysium Aesthetic.

Specify what you've done instinctually to personalize the tool.

Specify what you've done consciously to personalize the tool.

Share your personal know-how in a piece of Creative Communication.
Capability
Building belief by earning capability:

Consider a moment you were most proud of yourself as an artist.

Specify a discovery in your preparation that set up your success.

Specify a challenge in your preparation that set up your success.

Share your moment of capability in a piece of Creative Communication.
Share your discoveries & challenges! Simply hit 'reply' to this email. Members can share anytime on Discord and comment here on Substack:
---
Be That Guy.
---
Put It Up On The Wall!
We had a tradition of capturing quotes on the Elysium walls. The torch has now been passed to the digital realm. We'll use this space to highlight quotes and translate those terms we tend to throw around.
Glossary Gigantum
I CAN DO ANYTHING; the belief that occurs when know-how meets capability.
Knowing what to do. Learning and personalizing the tools of The Elysium Aesthetic.
Being able to do it. Applying. Adjusting. Succeeding.
I - it's up to you … a reliance buster.
CAN - being fully capable … regardless of what others think
DO - the clarity of knowing what to do … and how to do it.
ANYTHING …
The belief that comes from putting know-how through the trial and error of personal crafting work until you find the click of success.
Today's Quote
''What are you even talking about, Person?!"
---
Sample the 'stacks.
In honor of our friends at The Sample (who knew the coolest newsletters to send me … and here we are today!) each Monday I'll highlight a Substacker that's tickling the tastebuds:
Play On.
Music to carry us into our break.
---
---